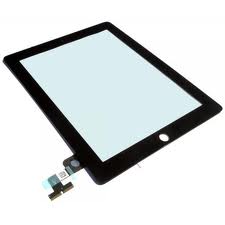 Many people believe that Repairing iPad 2 is a simple job and can be done by anyone, as claimed by varius videos on internet, but don't fool yourself because it is more likely to cause serious damages to your iPad 2 if you try to loosen and repair it by yourself.
Many of our clients that trusted us, before they visit our lab they tried to loosen iPad 2 by themselves in order to fix it, and as a result they caused several other damages on their device. Some of those damages was so serious that it was no longer profitable enough to repair it and they had to buy a new equipment.
iPad 2 Repair in the right way!
iPad 2 repair is a case that you should take under serious consideration, and you must let a technician to take over this operation. A qualified technician has the right tools and also the appropriate experience in order to accomplish a safe repair to your iPad. To fully understand how difficult it is an iPad 2 repair, Apple has officially ceased to undertake iPad 2 repairs!
ServiceiPhones has made a lot of repairings and have fixed dozens of damages, sometimes very difficult to repair. So we are aware of the complexity of this model and very confident that we are able to repair it safely! In our lab, which is located at 50 Ioulianou str. in Athens, we have a huge collection of OEM spare parts in stock, as well as an excelent technical team who can undertake any damage it may occur.
We have the appropriate experience for every single repairing. We are able to undertake an iPad 2 repair by replacing its broken glass (digitizer) with only 80 € (cost of the part). So you can calculate the repair cost as well as the part cost and see how profitable is for you to address the iPad 2 repair to us.
We 'll be glad to meet you in personally.
Call us today at 211 800 3332